It's been an exciting 2014 for Parris House Wool Works.  2014 was the first full year that the Maine studio was open.  This year we firmly established the best.hooking.group.ever meeting every Tuesday in Maine, we were welcomed in to the Beekman 1802 Rural Artist Collective (thank you Josh, Brent, staff, and every living thing at Beekman 1802!), we were finalists in the Martha Stewart American Made contest, and we had an even better 2nd Annual Paris Hill Hook-In.  We redesigned our website, made many new friends and customers, and introduced our soap line and other new products and patterns.   I continued my participation in The Keeping Room's fall Harvest Hook-In and Hooked Treasures' Spring Fling Hook-In (thank you Toni and Cherylyn!).  Thanks to Cathy at the Oxford Mill End Store I taught quite a crop of beginning hooking students there this year.  I also got to teach a wonderful group at the Sabbathday Lake Shaker Village last summer (thank you, Michael and everyone at SDL!) and participate in Open Farm Day there.
So what's on tap for 2015?  Well, here are just a few of the ideas I plan to bring to fruition.
MORE CLASSES
I've been asked to teach a beginner dye class for a very long time now.  Our first beginner dye class in Maine will be held in January, with beginner dye classes held quarterly thereafter in April, August, and November.  I will also start beginning hooking workshops quarterly, in February, May, September, and December.  In addition, I will try to schedule more classes by other teachers, including Connie Fletcher for her popular Tips & Tricks class again if possible.   Watch the "Classes & Workshops" section of the website for specific date announcements!
MORE HAND DYES
Our hand dyed wool is becoming more and more popular and in demand.  I will be setting aside more time to bring you beautiful hand dyes.  I will continue custom dyeing services as possible, but hope to increase the variety of hand dyes on the shelf so as to bring more options in any case.
PARRIS HOUSE PUBLICATIONS
There's been banter in the Maine studio about creating a cook book based on the recipes and hooking experiences of our Tuesday group.  I would like to make that a reality this year, as well as a Parris House Wool Works calendar (obviously a priority given that it's almost January!), and possibly hooking themed note cards and other paper goods to celebrate our love of the craft.  And, of course, our quarterly email newsletter will continue.  Stay tuned for news on this.
EXPANSION OF OUR SOAP AND SPA PRODUCT LINE
We are working on new all natural scents all the time.  In Maine, our newest soap scent is Winter Peppermint Potpourri.  These new soaps will be available in January at the Maine studio, at the McLaughlin Garden gift shop, and in our Etsy shop.  Also in development are lotions, cream perfumes, and candles.  We hope to eventually offer "spa sets" for gift giving or just for personal pampering.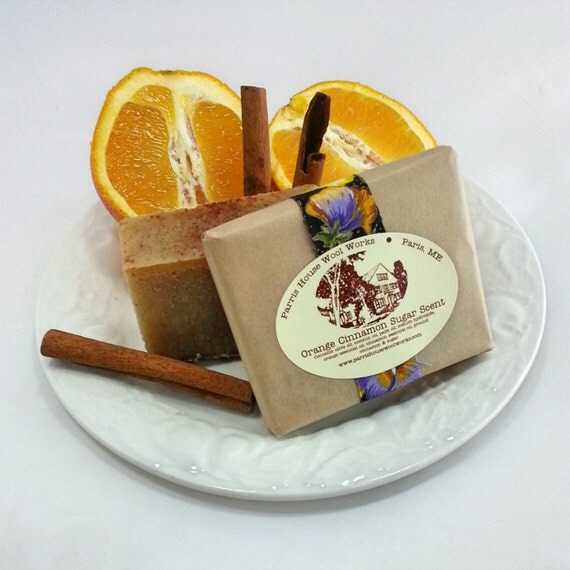 SEPTEMBER MAINE LAKE HOOKING & HIKING RETREAT
This is the year we do this thing, the Hooking & Hiking Weekend Retreat at Sunset Haven on Little Sebago Lake in Gray, Maine.  As a Registered Maine Guide, I have been looking forward to combining two of my passions, hiking and hooking, and sharing them with hookers at a special, restful retreat.  We'll keep the hiking at a level everyone can do (or if that part of the program is not your thing, you can hang out at Sunset Haven on the lakeside deck with a glass of wine) and bring the warm and relaxed ambiance we have at Tuesday group in Paris to the lake.  Space will be limited.  I will have detailed information and registration materials up on our web page and social media by March, so keep an eye out.
MAINE STUDIO HIT AND MISS RUG FOR CHARITY
Again, acting on an idea that came from the Tuesday hooking group, I will provide a large hit and miss pattern on a single piece of linen for our hookers – or anyone who comes in to the studio – to work on at their leisure.  We still have a BIG basket of random worms bequeathed to us by Artful Hands, and we ALL have our not-so-secret stashes of leftover worms from other projects.  Two of our Tuesday group hookers have been affected by kidney disease, and so, when the rug is finished we will raffle it off to benefit a charity relating to that disease in 2015.
TEACHING AT SQUAM
Honestly, I am so bowled over by the opportunity to teach at the Squam Art Workshops in June, I don't even know what to say.  Thank you, thank you to director Elizabeth Duvivier for this opportunity, and dear friend and poet Sarah Sousa who brought my art to Elizabeth's attention.   Join us for a wonderful hooking workshop!
Those are just some of the highlights, but also on the goal sheet are:
the addition of many new patterns to our offerings, including more abstracts and contemporaries to go with our traditional fare
get a pattern featured in Rug Hooking Magazine!
be a featured maker on the Etsy blog!
enter the Martha Stewart American Made contest again
enter rugs for exhibit to Hooked in the Mountains
our 3rd Annual Paris Hill Hook-In – be there!
teaching again at the Sabbathday Lake Shaker Village
possibly do a hooking retreat at the American Hotel in Sharon Springs, NY – TBD
attend the Sharon Springs Harvest Festival as vendors this year
the development of a line of both more hooked and non-hooked scented and warming pillows for the Etsy shop
Running a small business that is your dream and passion can be serendipitous, so in spite of all the careful planning and goal setting, I know there will be surprises along the way.  Goals set may happen slightly differently, and opportunities I can not dream of at this moment may present themselves.  In any case, none of this would be possible without you, dear reader, and so I thank you and wish you the happiest and most prosperous of New Years!  Happy New Year and happy hooking!  – Beth